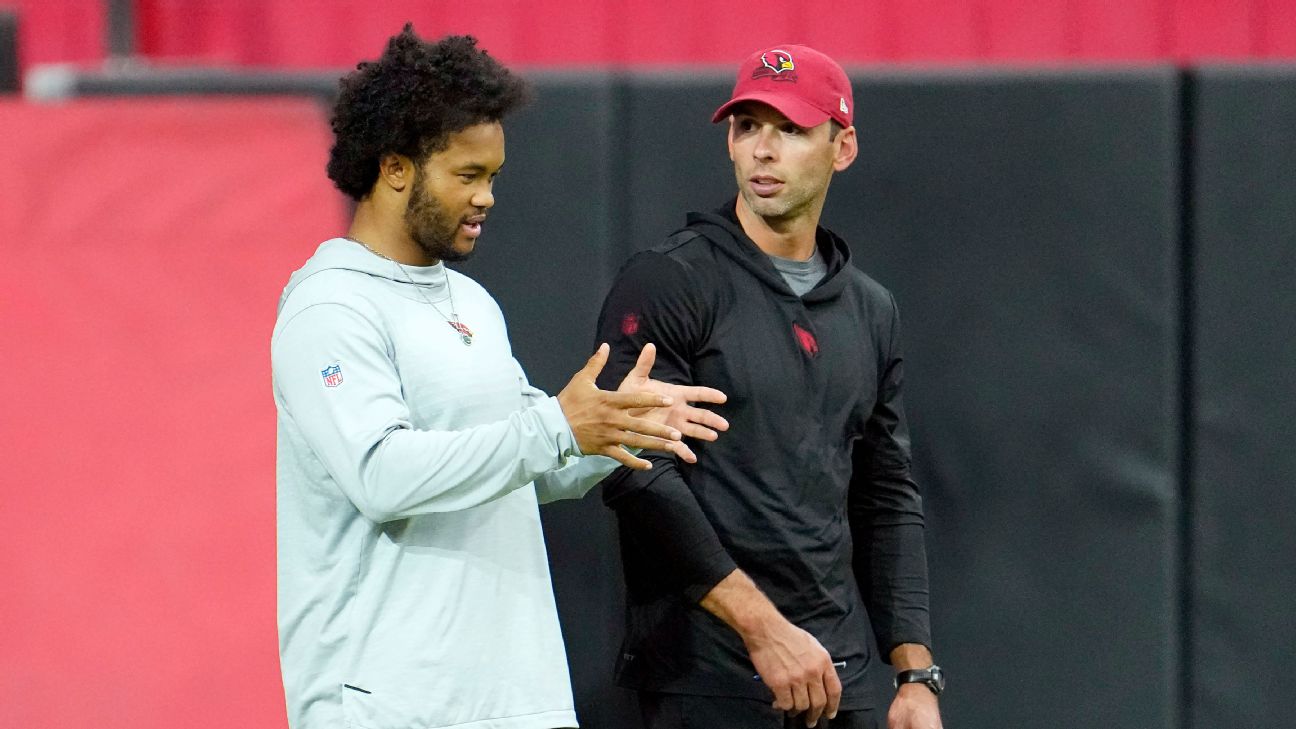 For the fourth straight season, the Arizona Cardinals have named quarterback Kyler Murray one of their team captains.
Murray joins running back James Conner, left tackle D.J. Humphries, linebacker Kyzir White, safety Budda Baker and linebacker/special teamer Dennis Gardeck.
Coach Jonathan Gannon, entering his first season in Arizona, went with four players with previous experience as captains in Arizona: Murray, Humphries, Baker and Gardeck. His reasoning for Murray was simple.
"He's our franchise quarterback," Gannon said. "And everything that I want our captains to be, he demonstrates it."
Murray, recovering from a torn ACL, will miss at least the first four games of the regular season after starting out on the physically unable to perform list. Speculation surfaced over the weekend that the Cardinals have financial incentive to keep Murray sidelined for all of 2022.
But Murray being named a captain, combined with Gannon's comments, signals that Arizona will roll with the former No. 1 overall pick when he is healthy and ready to play.
"He's earned [being a captain]," Humphries said. "The work that he put in the summer that we all got to watch, it's been impressive and it's going to come out tenfold when we get back on that field."
The Cardinals will start either journeyman Josh Dobbs, acquired in late August from Cleveland, or fifth-round draft pick Clayton Tune at quarterback Week 1 against the Washington Commanders. That determination has not been made.
Arizona also signed veteran QB Jeff Driskel to the practice squad Monday. Driskel spent time at Cardinals training camp and was cut before the initial 53-man roster was finalized.
Information from ESPN's Josh Weinfuss and Reuters contributed to this report.