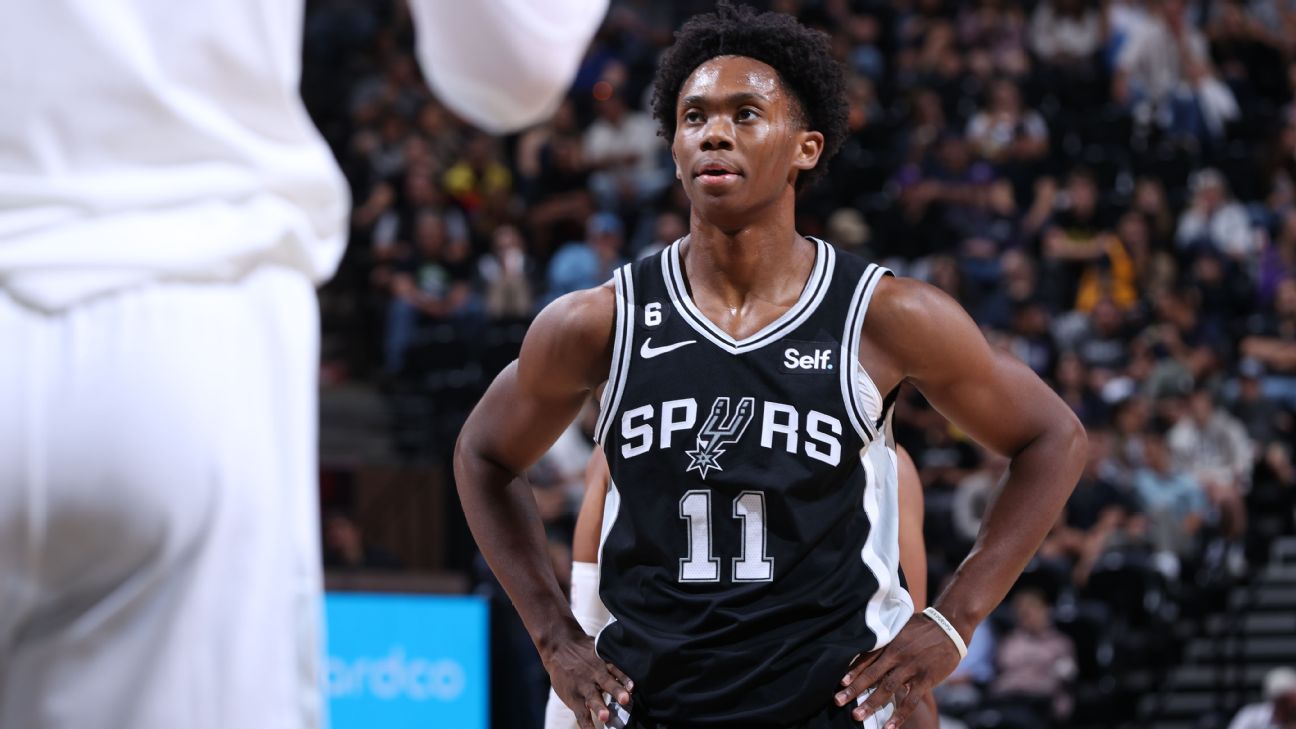 NEW YORK — The NBA has suspended former San Antonio Spurs guard Joshua Primo four games without pay for conduct detrimental to the league.
League investigators found that Primo engaged in inappropriate behavior by exposing himself to women. Primo insists his conduct was not intentional, the league said, and investigators found no evidence that he engaged in any misconduct apart from the brief exposures.
Nonetheless, the NBA said Friday his behavior "does not conform to league standards and warrants discipline."
A former Spurs sports psychologist had sued the team and Primo over the player's actions, and the complaint was settled out of court.
Primo, a 20-year-old from Canada who spent one college season at Alabama, has not played in the NBA since the Spurs terminated his contract in October.
Shortly after his release from the Spurs, who chose him with the 12th overall pick in the 2021 draft, Primo told ESPN in a statement that he was struggling with his mental health and had been seeking help.
The Associated Press and Reuters contributed to this report.