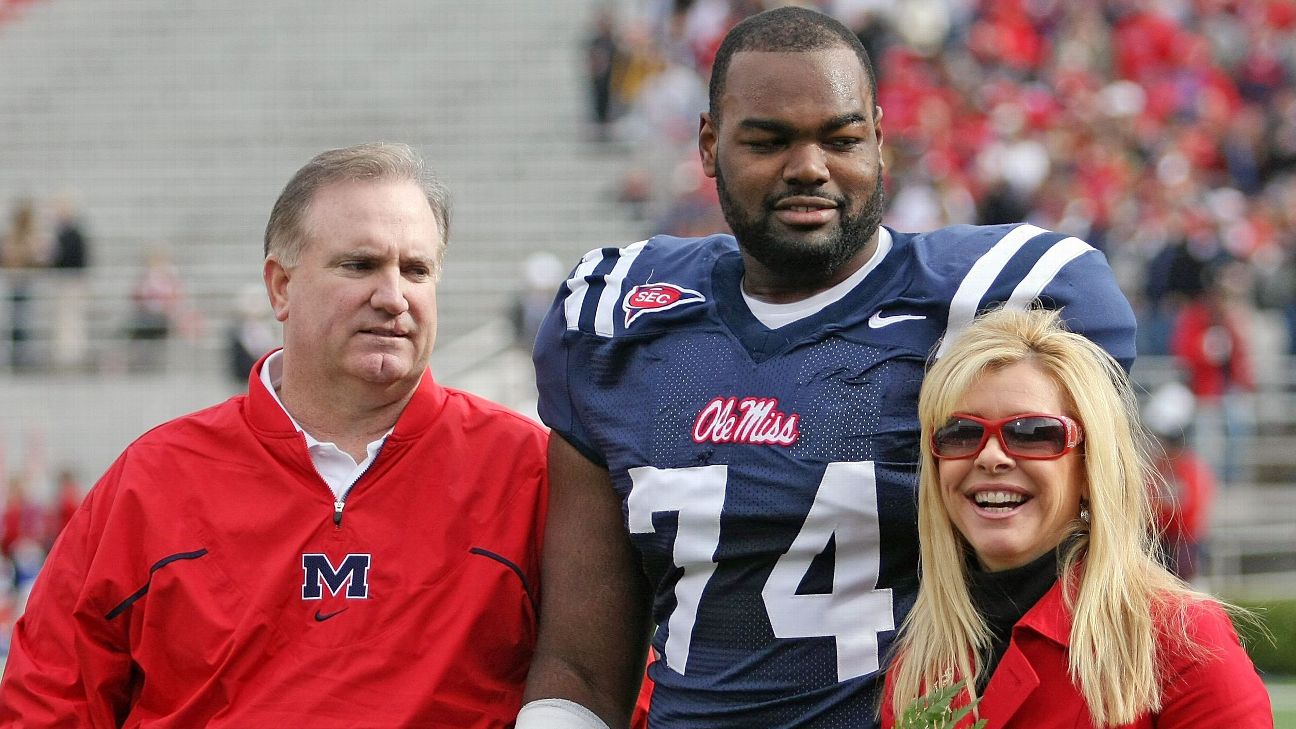 A Tennessee judge said Friday she is ending a conservatorship agreement between former NFL player Michael Oher and a Memphis couple who took him in when he was in high school.
Shelby County Probate Court Judge Kathleen Gomes said she is terminating the agreement reached in 2004 that allowed Sean and Leigh Anne Tuohy to control Oher's finances. Oher signed the agreement when he was 18 and living with the couple as he was being recruited by colleges as a star high school football player.
Gomes said she was not dismissing the case. Oher has asked that the Tuohys provide a financial accounting of money that may have come to them as part of the agreement, claiming they used his name, image and likeness to enrich themselves and lied to him that the agreement meant the Tuohys were adopting him.
The judge said she was disturbed that such an agreement was ever reached. She said she had never seen in her 43-year career a conservatorship agreement reached with someone who was not disabled.
"I cannot believe it got done," Gomes said.
Oher has alleged that the Tuohys used their power as conservators to strike a deal that paid them and their two birth children millions of dollars in royalties from the Oscar-winning film "The Blind Side" that earned more than $300 million, while Oher — whose story was the focus of the film — got nothing.
In a four-page response last month, Sean and Leigh Anne Tuohy said the proceeds from the movie were divided evenly among themselves, their two children and Oher.
Oher and Tuohys listened in by video conference call but did not speak. Both sides had previously said that they wanted the conservatorship to end.
Information from ESPN's Michael Fletcher and The Associated Press was used in this report.