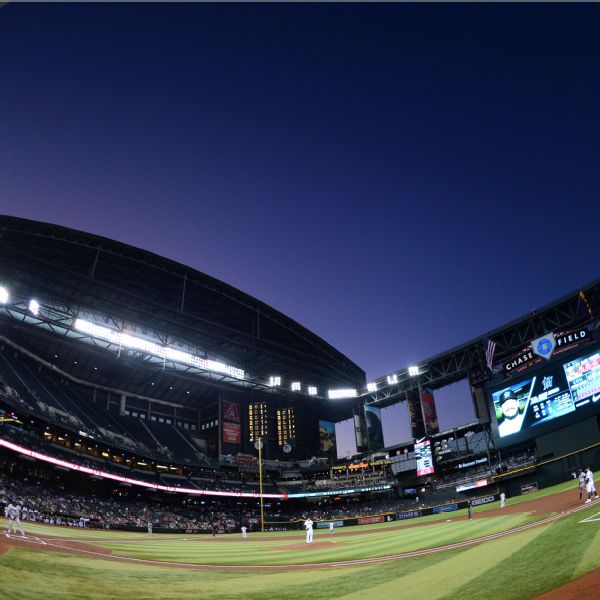 Postseason baseball recaptured the energy of Arizona fans in the first two rounds of the playoffs, but fans are down on the Diamondbacks entering Game 3 of the NL Championship Series on Thursday.
As of Thursday morning, StubHub has "entry" tickets — or get-in-the-door prices — for $17 at Chase Field. TickPick had tickets available for as low as $15.
As a comparison, single standing room tickets for Game 2 at Citizens Bank Park in Philadelphia went for more than $450 for the Phillies' victory Tuesday night.
StubHub listed two seats together for as low as $21 for Game 3 as of Thursday morning. Seats in the lowest section directly behind home plate were listed for $320. The same seats for Game 4 on Friday are listed for $586 on StubHub.
Thursday's game begins at 5:07 p.m. ET (2:07 p.m. local time) for Game 3. Game 4 is scheduled for 8:07 p.m. ET on Friday.
Game 3 of the NL Division Series at Chase Field was a sellout and the cheapest gameday tickets on Vivid Seats sold for $220.